---
Posts: 5030
Joined: Wed Sep 19, 2007 9:14
Location: Aurora
Contact:
---
Not a bad Idea.

I think that each members banner should link to that members page.


---
Senior Member
Posts: 1514
Joined: Fri Nov 09, 2007 9:14
Location: colorado springs
Contact:
say you add your banner to a myspace profile and say someone see's it and wants to go to CMZC.com they just click the banner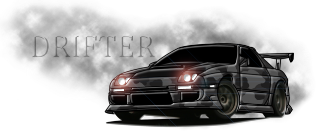 T4 turbo, custom magnaflow exauhst, intake
---
That's what I wsa going to do with it. I put my Banner in my sig on Myspace. I just never got around to linking it yet.
Should I link it to the club Myspace or to the Website?


---
Posts: 5030
Joined: Wed Sep 19, 2007 9:14
Location: Aurora
Contact:
---
Posts: 4216
Joined: Wed Sep 19, 2007 9:14
Location: Lone Tree
Contact:
^

2008 Cosmic Blue Speed3 - NEW
2006 Copper Red Mica 3 hatch - SOLD
ΜΟΛΩΝ ΛΑΒΕ
---
---
---
Return to "Colorado Automotive Enthusiasts News and Info"
Who is online
Users browsing this forum: No registered users and 3 guests